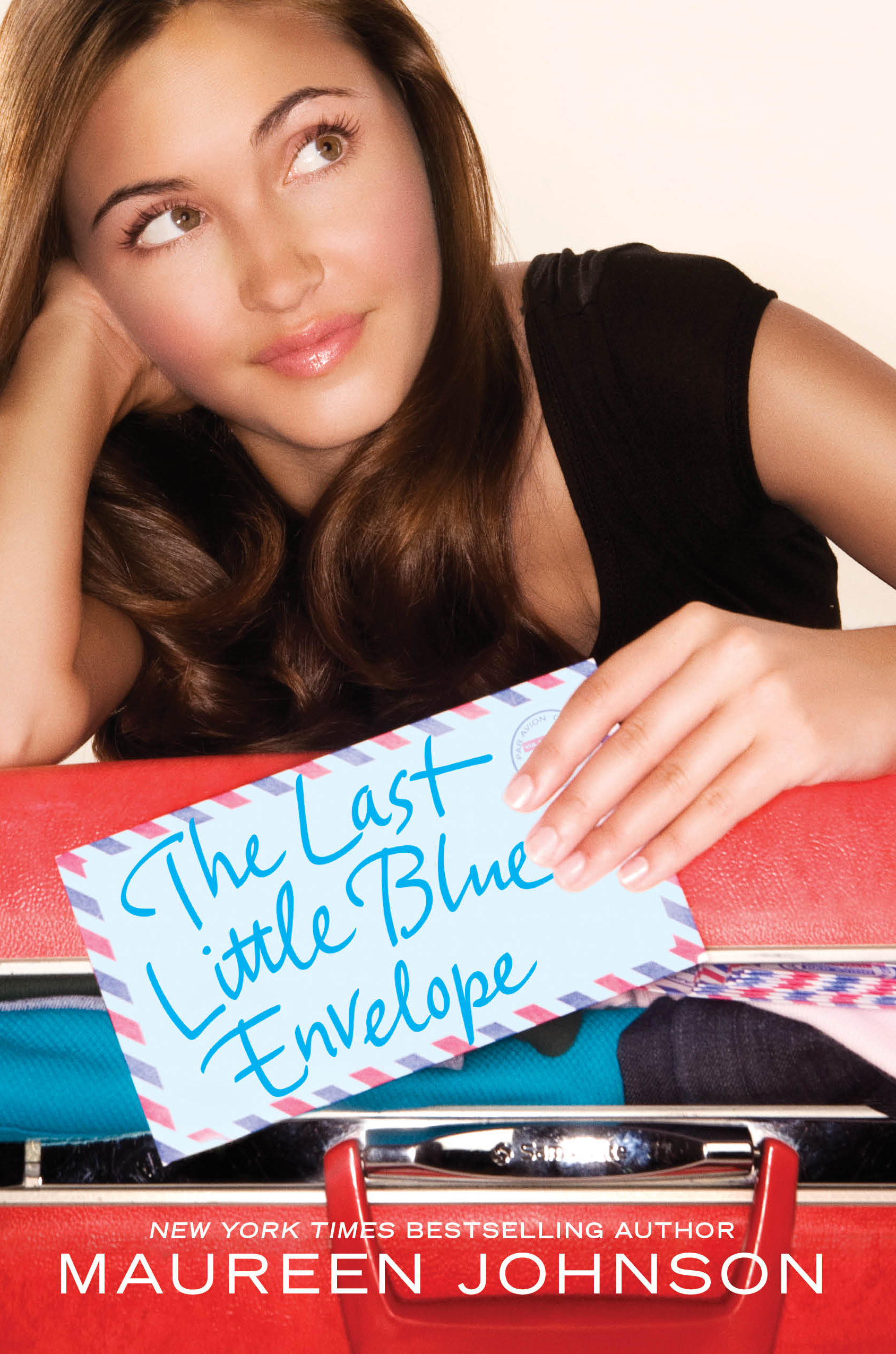 THE LAST LITTLE BLUE ENVELOPE
BY MAUREEN JOHNSON
Ginny Blackstone thought that the biggest adventure of her life was behind her. She spent last summer traveling around Europe, following the tasks her aunt Peg laid out in a series of letters before she died. When someone stole Ginny's backpack—and the last little blue envelope inside—she resigned herself to never knowing how it was supposed to end.
Months later, a mysterious boy contacts Ginny from London, saying he's found her bag. Finally, Ginny can finish what she started. But instead of ending her journey, the last letter starts a new adventure—one filled with old friends, new loves, and once-in-a-lifetime experiences. Ginny finds she must hold on to her wits . . . and her heart. This time, there are no instructions.
Maureen Johnson is a New York Times bestselling author whose novels include Suite Scarlett, Scarlett Fever, Girl At Sea, 13 Little Blue Envelopes, and The Key To The Golden Firebird. She lives in New York City, but travels to the UK regularly to soak up the drizzle and watch English TV.
Unfamiliar with this series? Be sure and check out the book that started it all
-
13 Little Blue Envelopesby Maureen Johnson (Harper Teen, October 2006)
Inside little blue envelope 1 are $1,000 and instructions to buy a plane ticket.

In envelope 2 are directions to a specific London flat.

The note in envelope 3 tells Ginny: Find a starving artist.

Because of envelope 4, Ginny and a playwright/thief/ bloke–about–town called Keith go to Scotland together, with somewhat disastrous–though utterly romantic–results. But will she ever see him again?

Everything about Ginny will change this summer, and it's all because of the 13 little blue envelopes.
I have two copies up for grabs of The Last Little Blue Envelope
courtesy of Harper Teen!
How to Enter:
Leave me a comment with your email, telling me what's the most interesting place you've ever traveled to is and if you'd like to go back.
Official Rules: Open to entrants age 13 years or older with a valid U.S. or Canadian mailing address. Contest ends 5/16 at midnight eastern standard time.